Considering San Diego County is filled with beautiful landscapes, we also have the infrastructure for disaster! The San Diego community is covered with many mesas, valleys and natural waterways formed from abrupt desert rains. Recently, San Diego has been getting into the record books for rainfall, but also home water damage, leaks from ceiling cracks, and even home or commercial flooding. We have had calls of recent homeowners in Point Loma experiencing a sewage pipe break, flooding their basement! A recent Mission Valley house call from some natural flooding, which is quite common near San Diego River bed. Also, numerous mold and microbial growth service calls, all having some connection to the recent heavy rain San Diego has been experiencing.
San Diego Flood Hot Spots
SoCal is known for its sunny beaches, the San Diego Bay with beautiful blue Coronado Bridge, and of course, the perfect cove found in La Jolla. Still, San Diego has its more gloomy side, but not often. We mean of course, that in San Diego it also rains, and flooding can happen rapidly!
The more moist moldy side of the story comes from the neglect associated with beach front rental properties, infrequent but sporadic heavy rains, and uncleaned flood prevention reservoirs such as rain gutters or French drains. Yes, San Diego is a beautiful place to call home, but for many, this is the perfect vacation destination. If you live in San Diego, and your home has microbial growth, water damage, or even fire damage, Call us! Still so many vacationers and even locals who live a staycation lifestyle.  
This means lots of country club style management for locals who do not remember to maintain or prevent issues from occurring. If you have not been maintaining your home or rental property, it is ok! We are here to help in the case of an emergency or for repairs and larger maintenance issues. The best part is that, if you are reading this, you found one of the best remediation and restoration companies in San Diego County. We are highly reputable and have mostly 5 star reviews on most platforms, you can see our 130+ Google reviews, Yelp reviews, Facebook reviews, and even our BBB reviews.  
Frequent Flooding Areas in San Diego
San Diego locals know Mission Valley is the first place they will mention when they think of flooding, due to the proximity of San Diego River. So many homes along the water way have seen flooding after the rains. When you live in Mission Valley and know it is going to rain, you should consider taking some notes from the hurricane prevention tips we provided in previous blogs. 
San Diego River Floods Mission Valley Area
Mission Valley is surrounded by all the "mesa" of San Diego including La Mesa, Serra mesa, Kearny Mesa, and the suburbs south including Hillcrest, University Heights, Normal Heights all on one large mesa. These large mesa neighborhoods create the perfect flood conditions for Mission Valley as their massive hills send water to the door steps of the valley homes. In the past, Mission Valley was grazing land for cattle, which later became a rock quarry, and most recently was redeveloped into Civita. Civita is a new mixed-use development with multi-family homes, commercial shopping, the new Nipaquay Elementary school, and Civita park. 
Hard Obstacles Create Integral Community Leaders
Civita development is part of the future solution, as their development has been focused on storm water control systems. One example is their adding in water exhibits like their creek that is made to re-use reclaimed water, but also buffer the influx of water impacting the Mission Valley area. Civita also plans to add a water treatment plant by 2025 to help with storm control irrigation systems. This is all to keep their properties free from flooding and excess water build up that might lead to property damage.
La Jolla Homes get Muddy Floods
La Jolla Shores and other beach areas often experience flooding due to coastal waters. Imperial Beach is known for constant flooding due to higher than normal tides. Often the coastline homes face unique problems, one of the many are mudslides. La Jolla being right on a fault line doesn't help the city much to avoid disasters, back in 2007 there was a sinkhole, and mudslides due to rain in 2008, 2009 and 2010, plus more recent smaller cases. 
Orange Restoration On Call 24/7 for La Jolla Emergencies 
We have helped in numerous La Jolla flood emergencies for water mitigation and other projects that waited to call resulting in mold formations. Currently, we are actually completing a mold project in La Jolla where the mold was left to grow for over 27 years! 
The La Jolla homeowner had some water damage and did not choose to manage the situation, abandoning the home. Then 27 years later we were called in to explore the very large colony of microbial growths throughout the property. We were able to contract to completely restore the home and the property from the mold outbreak. We discourage procrastination on any water damage or mold development in your home. Take action immediately and appropriately with each mold case. When you need help, call a professional mold expert. Read more on Mold Remediation tips for after the rainy season.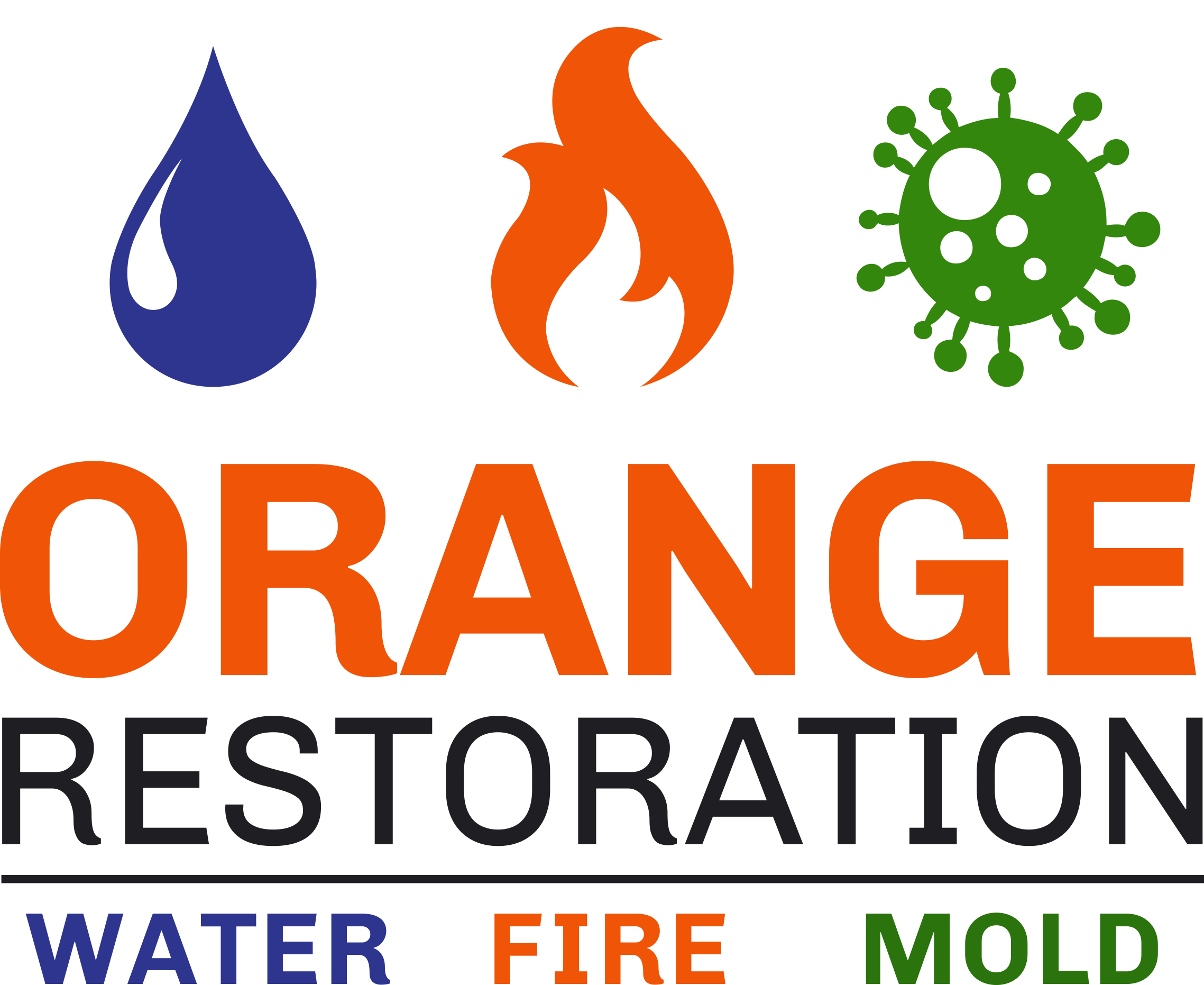 Orange Restoration Wrap Up
With water damage, the first thing we want to encourage is to take action promptly. If you do not want to abandon your home, let's work together to remove the burden. And before the mold growth begins! Do not let your problem get bigger, especially for years. 
For floods, your number one tool is prevention and proper maintenance. In most cases, floods begin from pipe bursts due to human error or component failures. These cannot be predicted, nor prevented in most cases. On the other side, most homes even in southern California are equipped to handle rain and shelter the home from flood risks. The maintenance you do to unclog French drains, clean rain gutters, and create barriers from natural watersheds to direct outside water towards drains or away from home.
Also, keep Orange Restoration's phone number handy in your phone, on your fridge, or in your vacation property. You can call us for all water damages; flood emergencies including burst pipes or natural disasters; mold or fire damages needing remediation and restoration. Orange is a complete restoration service, as we do remediation and restoration of fire damage, mold damage and flood or water damage. Call us now! 1-619-376-6838
https://orange-restoration.com/wp-content/uploads/2023/11/San_Diego-Coronado_Bridge_by_Frank_Mckenna-scaled.jpg
1557
2560
Orange
https://orange-restoration.com/wp-content/uploads/2022/02/new-logo-final-1-1030x842.png
Orange
2023-11-09 09:11:12
2023-11-09 09:11:12
San Diego Flood Watch