Preparing for Rainy Season
San Diego news is reporting rain this week, most likely starting tomorrow. The storm is expected to dump about an inch of rain across San Diego County. Which is not enough to really cause a Flood Watch, but this could dampen the fire risks associated with the Santa Ana winds we have been experiencing.
Flood Prevention and Mold Prevention Tips
Recently San Diego homeowners have been a little more prepared due to Hurricane Hilary hitting our shores. There can be many tips that might be applicable for the prevention during a hurricane watch that can also help you prevent flooding of your home or business. For example, if you know you will need barriers to keep water away from your home, we provided great examples for sandbag placement. In addition, after the rain has passed us, we also have tips for helping to prevent mold. 
Preparing for First Rain of the Season
Considering San Diego County weather has been mostly sunny, many homeowners may not be ready for this wet season to begin. Here are some tips on how to make sure your home is prepared for the incoming rains.
Clear French Drains
The areas around your home can be properly engineered for water and still fail. Often around homes with pools or lots of landscaping mixed with pavement areas French drains. These drains will be positioned to ensure water runoff leaves the proximity of the home as efficiently as possible. Still, these drains need to be free from blockages and may need to be unclogged with professional tools. 
Home Perimeter Check 
Clear clutter around the exterior of the home, anything too close to the home can hold water and cause issues. Storing exterior lawn furniture or equipment properly might be a good idea too. After the rainfall, you will need to monitor any areas that will allow for standing water. If you find any trapped water, remove it by dumping it or draining it. If you need, you can dig a trench to remove it or hose for siphoning, moving the water to a lower ground level away from your home.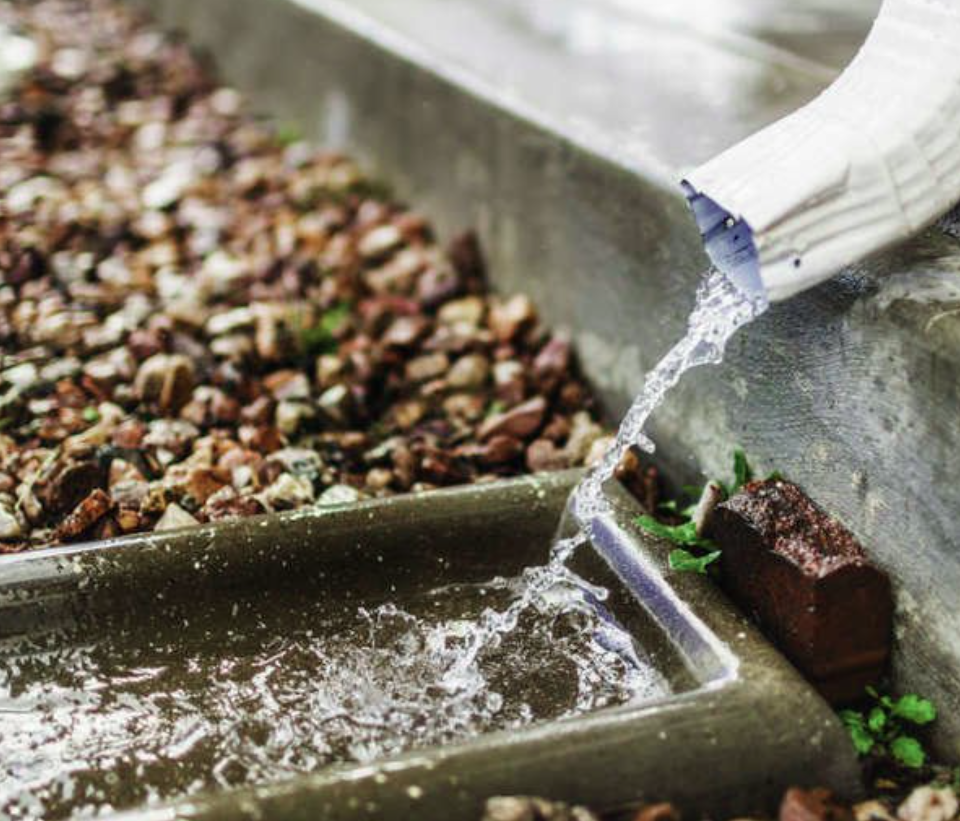 Clean Rain Gutters 
As leaves and debris build up in rain gutters throughout the year, it is important to make sure they are ready for serving their purpose. Often gutters being clogged can cause water to run down the exterior walls of the home, rain gutter breakage, and can lead to mold development overtime. Rain gutters can also contribute to flooding, erosion of landscaping, and water getting into the home. 
Trees and Landscaping Maintenance 
Anything touching the home should be pruned to where it will not cause damage to the home but also, to prevent water accumulation or water to be aided in accessing the home. A tree branch could be resting on the roof of the home impacting the rain gutter to pour out along the exterior of the home and into a window frame. Making sure the exterior plants, trees and dirt around your home do not negatively impact the home is part of the best practices for home maintenance.  
Check for Leaks 
As the rain begins to fall, check all rooms to see if you detect any ceiling leaks. Ceiling leaks can look different depending on the paint, ceiling materials, and the proximity to wall conduits. Be sure to look for water rings, paint bubbling, rust stains, paint discoloration, or mold formations. If you have any serious paint bubbling or otherwise cracks in your ceiling, you will want to call a water damage professional to properly evaluate it and check for sources and extent of the damage. Often, if there has been a slow leak, there will also be some mold development too.
Weather Stripping
When water is leaking into the home, coming from around the window edges, you might want to consider getting weather stripping inspected closer. Testing all doors and windows for proper weather stripping can be easy, still, if you are not sure, contact a professional about getting them re-stripped for leak prevention.
Prepare an Emergency Supply Kit
While most San Diego rains do not bring the most serious emergencies to the entire community, your home can still experience an isolated emergency. Preparing basics to help in the case of an emergency flood, fire or earthquake can be a good practice for your home. 
Often the suggestions for this include flashlight, first aid basics, bottled water and other essentials. The most important detail about this emergency pack is that your family knows its location. You may want to use this time to communicate a safe evacuation plan and the plan for what to do in household emergencies. Also, you can plan what emergency services you plan to use for any flood emergencies that require water mitigation or fire emergencies that require fire fighting professionals.
https://orange-restoration.com/wp-content/uploads/2023/11/california-weather-rt-230116-4_1673915911914_hpMain_16x9_992.jpg
558
992
Orange
https://orange-restoration.com/wp-content/uploads/2022/02/new-logo-final-1-1030x842.png
Orange
2023-11-14 12:38:36
2023-11-14 14:00:27
Preparing for 1st Rain in San Diego