Orange Restoration is known internationally for Emergency Water Mitigation Services as they have served at natural disasters around the globe. If you need mold mitigation or flood mitigation, Orange has seen some of the worst projects in some of the world's largest disasters! Orange is known for working in many of the past major hurricanes like Hurricane Katrina, but also many of the disaster zones where many do not hear about. Whether commercial business or home flooding, Orange has the experts to manage the flood, the plumbing problem, the electrical issues, and the rebuilding needed to restore it to normal.
Emergency Water Mitigation Services
Given Orange's extensive work in this niche, they are also great at mitigating the insurance paperwork as well. Many homeowners do not want to manage the insurance claim of their restoration, we understand this headache is a large one. Professionalism from our team comes from our many years in business, but more than one trade. Orange also has experts in specific problem areas such as plumbing, electrical, re-construction, and they do it all with one administration team!
This means that when insurance needs a plumber's estimate, an electrical estimate and a rebuild estimate Orange Restoration can provide it all in one swoop and the quality of the work is the same, all photos are organized and communications with insurance for any updates are easy. The emergency water mitigation services should be called "Insurance Mitigation services after a Flood" because with out Orange Restoration, you will be stuck managing claims adjusters who strike without warning or mercy.
Great Floods Can Be Stopped If Leaks are Spotted in Time!
When the flooding is too great, the first person you want to call is a master plumber! A good Master Plumber can be found if you look hard enough. For example, Pro Plumber San Diego has an exceptional Master Plumber named Corey. Corey, the Master Plumber, mentioned the best way to avoid massive flooding in the home is through regular inspections and leak detection. However, after the flood is already gushing, you may just want to find the master shut off valve. Also, before entering a flood, you'll definitely need to cut the power!
"If you do NOT think you can shut off power or the flow of water, call a professional immediately!" –Pro Plumber San Diego
Finding the Master Water Shut-Off Valve
Near most homes' water meters, you can find the water shut-off valve. This valve looks like a simple handle and when you turn it 90 degrees the water for the home is turned on or off. The master supply shut off valve is probably the best valve to know as a property owner or tenant. After you turn the shut off valve, you can expect a drastic change as no water in the enter home should be running. 
Orange Restoration has Electrical Covered!
With Flooding, electrical work is the last thing you want to worry about, but not handling it can be deadly. Before entering a flood, you'll definitely need to cut the power! If you are a homeowner, you probably know where your master breaker is, but if not, you'll want to find the main breaker box of the home, usually pretty obvious. Hopefully you will have a flashlight to view around the outside of the home to find this box. 
Once you find the box, look for the double wide switch located at top of the panel and make sure it is in the off position. Beyond that, the only real help an electrician can provide is solutions after the flood damage has been mitigated properly by the Orange Restoration's flood clean up team. Once we have a dry structure and no immediate flooding risks, repairing electrical and restoring power could be the next step. After the flood, some rewiring may be needed, so having an electrician review all your wires, outlets, major appliances and the major electrical panels should be done before restoring power.
Other Plumbing Surprises  
Many emergency water mitigation services just come out to do demolition, remove the flood and create a mess for the next team to clean up. Hiring a company that does it all may help to keep the costs of services down. Many emergency water mitigation services are not conditioned to professional needs for other trades, thus they create new problems. If you work with Orange Restoration, you will get professionally trained mitigation techs who are looking to ease the transfer from one team to another.
Emergency Water Mitigation Services Team 
Our team does this because the next team to the property trained them to look for things and communicate particular issues or conditions so that they are properly managed. The notes from all teams will be accessible easily as one admin team has made sure all note from each technician are properly accessible for the entire site work team. Orange Restoration team is positioned to make sure you have no surprises by professionally connecting you with all the progress and any important details that arise during the emergency water mitigation services to your property.
When Floods Start in the Attic
When water comes from above, you already know you are under water on repairs!! Emergency water mitigation services are going to be essential when the roof leaking causes a major flood to occur in your home. Many things will need to be evaluated before you can access your home again. If you have not already done so, make sure the power is off! Flooding in the attic can lead to a host of unique concerns, making it crucial to address the situation promptly and effectively.
From potential damage to the attic's structural integrity to compromising insulation and ventilation systems, the consequences of attic floods can be far-reaching. Don't worry, we have plenty of experience in attics! We also do attic cleaning for commercial and residential clients, and we don't forget to give the crawlspace attention too!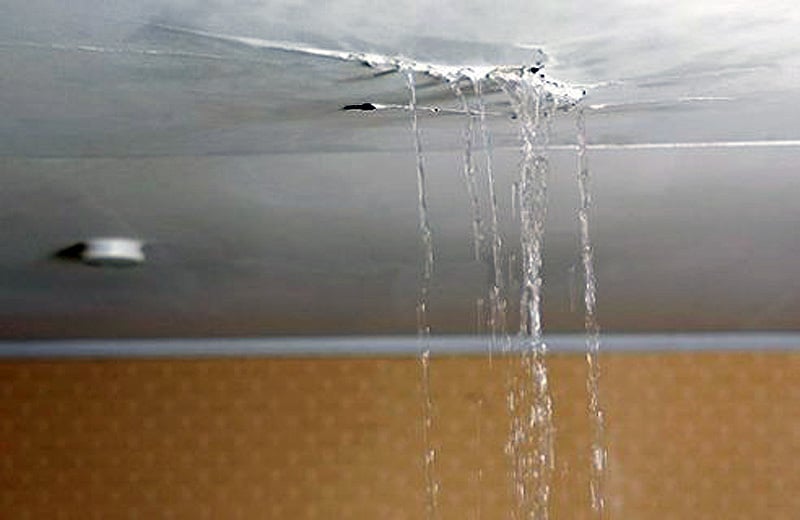 Prevent Flooding from Above
To mitigate these risks and prevent attic flooding, we offer a comprehensive approach that starts with an Attic Inspection. Our team of experts thoroughly assesses the attic's condition, identifying vulnerabilities such as large cracks, weakened roofing materials, or leaking pipes that could lead to water intrusion during heavy rainfall or plumbing mishaps. By proactively addressing these issues, we implement tailored solutions to fortify your attic against flooding, ensuring the safety and protection of your property. From reinforcing roof structures to fixing faulty plumbing, our prevention strategies provide homeowners with peace of mind, knowing that their attics are resilient and ready to withstand potential flooding challenges.
Emergency Flood Preparedness & Flood Mitigation
While there are many emergency water mitigation service companies, the best thing a homeowner can do to be ready for a flood is to prepare for it. One preparation may be to have the residents of the household simply know what to do in the case of a flood, fire, earthquake, or otherwise disaster.
Knowing the shut off valve or switch for power and water would be a huge advantage. More advanced options would be probably best to be created by a professional. For example, many things can go wrong with your home, hiring a professional to regularly inspect your home for electrical issues, roof leaks, and any plumbing leaks could be a great solution. Too many try to DIY but they do not always get the best advice on how to complete the task entirely.
https://orange-restoration.com/wp-content/uploads/2021/10/best-Flood-Cleanup-Procedures.jpg
630
1200
Orange
https://orange-restoration.com/wp-content/uploads/2022/02/new-logo-final-1-1030x842.png
Orange
2023-10-30 13:55:36
2023-11-15 09:00:04
#1 Emergency Water Mitigation Services