San Diego homeowners rarely discuss rainy season mold, but this winter and spring saw the highest rainfall in a decade! From February to October, San Diegans experience summer-like weather as part of their routine. However this year, San Diego County received more rainfall than Seattle, Washington. These conditions are perfect for mold and often lead to an up-tick in mold remediation services.
In Southern California, the relatively short rainy season brings about high levels of humidity and moisture, which can contribute to the growth of mold. The extended rainfall of 2023, combined with the added humidity in SoCal and the lack of homes designed for heavy rain, creates favorable conditions for mold growth. Mold can lead to health risks such as allergies, breathing discomfort, and other respiratory issues. Beyond your health, it has the potential to cause permanent damage to your home and valuable belongings. In this blog, we want to arm SoCal homeowners with resources in mold mitigation and prevention. 
Mold Prevention Tips, Mitigation Tips and Early Mold Detection Resources
For comprehensive mold prevention, education, and DIY mitigation resources, check out our previous blog articles:
How Mold Impacts Your Life
How to Detect Mold
Causes of Mold
Mold Remediation in Particular Parts of Your Home: 

Mildew and Mold after Rainy Season
What is mold? Mold is a type of fungus that thrives in damp, moisture rich, and warm environments. Enclosed areas with elevated humidity levels, like walls, crawl spaces, and attics, are common sites where mold is often discovered. While mold can easily attach to walls and wood, it also can be found on fabrics, carpets, and other materials. Oftentimes, window curtains can become a breeding ground for mold and mildew. Fabrics can become damp either due to open windows or condensation on windows and window sills caused by trapped hot moisture in the gap between the window and curtains.
What is Mold Remediation 
Identifying and addressing mold sources that can be easily cleaned and restored to their intended function are essential preventive measures before resorting to extensive mold remediation or professional services. Make sure to inspect areas that might have accumulated excess moisture during the rainy season and require cleaning before the heat and humidity facilitate further spread or growth of mold. Mold may also be found on the shower curtain, or in the bathroom, these issues can easily be address with basic home cleaning but it an essential part in avoiding serious needs for mold remediation services. 
What Is Mold?
Mold is a type of fungus that grows in damp and warm environments.

Mildew and mold can cause health issues such as respiratory problems and allergies.

Mold can be found in many different colors, shapes, and sizes.

The mold left as is in your home is a threat to your home's health, structural integrity and value!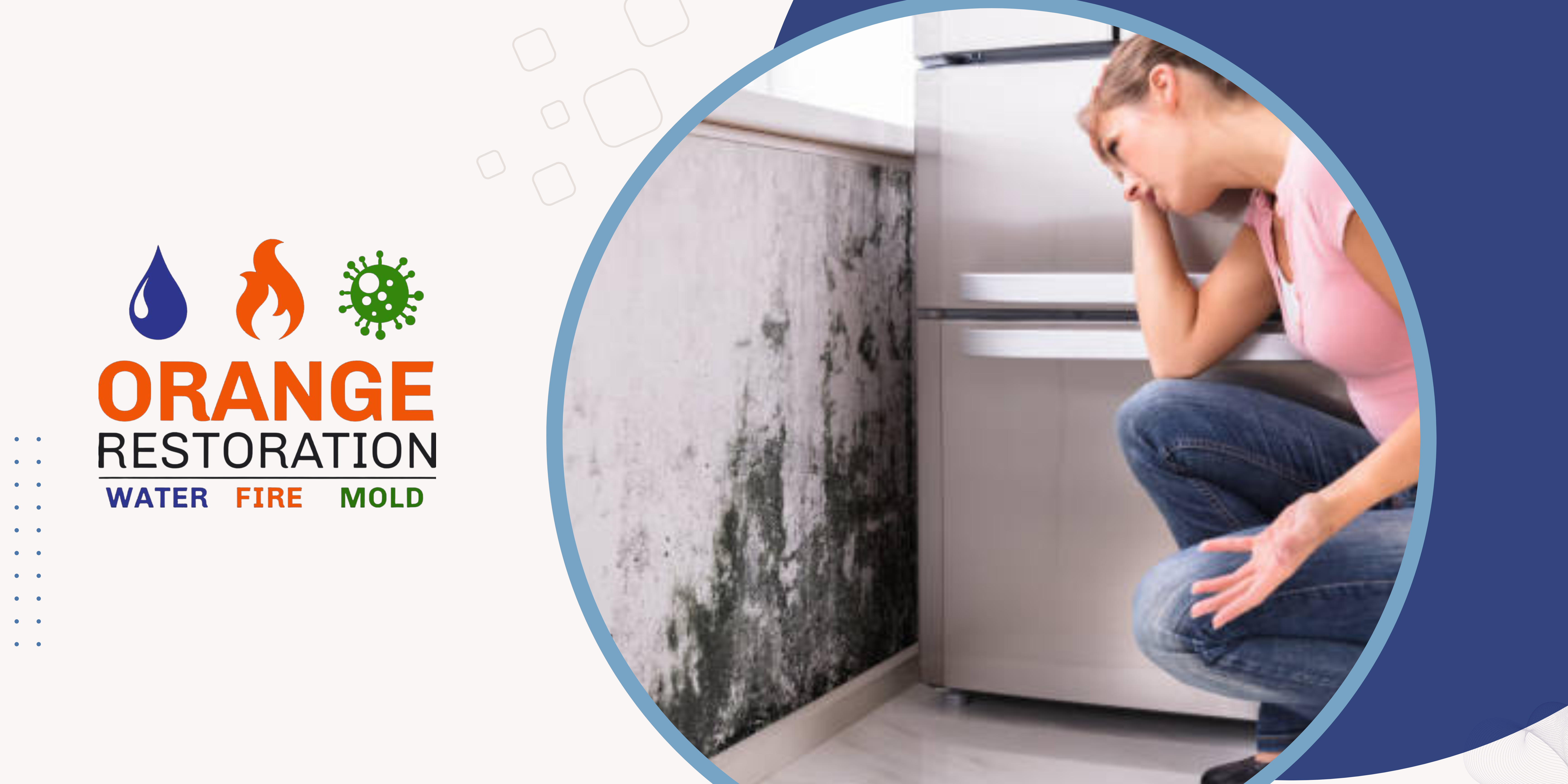 Mold Remediation & Prevention in the Rainy Season
The increased humidity and temperature during the rainy season provide ideal conditions for mold growth. The accumulation of water in dark and damp areas can be a breeding ground for mold. These mold conditions are perfect in San Diego because of the recent rainfall and the current warmth! Mold can spread quickly in the rainy season due to the high humidity and warm temperatures.
Mold can be found around your home, at work or at a local small business, and this small exposure to mold can cause spreading by wind, moisture, and direct contact. This threat is microscopic, so even properly detecting the mold spores is practically impossible. Maintaining a mold free environment is truly an ongoing process of maintenance and mold remediation prevention. When mold has already begun to sink in and create damages, this is when you may need to consider hiring a professional mold remediation team to remove and restore your property to before the mold exposure conditions.
Mold Remediation Services
Mold can come in many different colors, shapes, and sizes, and can cause health issues if not properly removed and treated. It is easy to feel intimidated by mold or the mold remediation work needed to restore your home's smell, safety and comfort. Mold remediation services can help to remove the mold, treating the affected area and preventing further damage to your home and belongings. Mold remediation is essential to maintaining a healthy home and protecting your family from the potential health risks of mold.
Prevention Against Mold in the Rainy Season
The rainy season can create ideal conditions for mold growth, so it is important to take preventive measures and constantly maintain a dry status condition for the home. To stop mold from recurring in your home, it is important to regularly inspect your home for signs of moisture, leaks, mildew and any signs of mold growth. Always remove standing water and stop the source of the water from leaking into your home. If you have had standing water in your home, after removal of the water, you may want to use dehumidifiers to reduce moisture build up in your walls or flooring. Be sure to dry all areas after a leak or exposure to water. Make sure to fix any leaks or water damage to prevent mold from growing.
Regularly inspecting your home and fixing any leaks or water damage can help prevent mold growth. Given the potential health risks associated with mold, it is crucial to promptly address any water leaks or water-damaged walls, ceilings, or floors. These preventative and anti-mold conditions may work as your first barrier to needing mold remediation services that can be costly and invasive of your lifestyle. 
Orange Restoration Wrap Up
Mold remediation services can help to get rid of existing mold and prevent future growth. Utilizing the expertise of a professional who possesses experience in mold remediation is essential to effectively eliminate mold from your home. Mold removal services can include cleaning, fogging, and dehumidifying the area to stop the growth of mold. Additionally, they can also inspect the crawlspace and attic for any hidden mold and provide advice on the best course of action. With the right mold remediation services, you can be sure that your home is safe and free from the health risks associated with mold.
https://orange-restoration.com/wp-content/uploads/2023/06/post-1.png
3456
6912
Orange
https://orange-restoration.com/wp-content/uploads/2022/02/new-logo-final-1-1030x842.png
Orange
2023-06-29 12:21:45
2023-11-14 10:27:28
Mold Remediation After A Rainy Season San Diego