You are here:
Home
/
Frequently Asked Questions
Frequently Asked Questions
If a flood occurs in my home when should I call a water damage professional?
Immediately! By calling a water damage professional immediately to assist in the clean-up can dramatically affect your home and contents. The longer water is exposed inside your property, the more issues it can cause.
I see a new water stain on my ceiling, walls, floor; is this something to be concerned about?
Yes, especially if you are not sure where the water is coming from. Calling a water damage professional is the first step you should take. The technician will be able to assess the damage and find where the water intrusion originated from.'
Can a flood create mold?
Yes, it is possible that a flood in your home could lead to mold issues later. Calling a water damage professional to assess the damage and begin the clean-up process as soon as the flood occurs will drastically lower the chances of having to hire a mold remediation specialist.
How long will the water damage clean-up process take?
Orange Restoration technicians do their best to work as effectively and as efficiently as possible. They will set up state of the art drying machines as soon as they begin the project to expedite the drying process. However the drying time can vary from project to project. Factors such as what kind of building material is affected, how saturated it is, and the extent of the flood damage all contribute to the time needed to bring your property back to pre-flood conditions.
What are the state of the art drying machines used by Orange Restoration?
Typically Orange Restoration will place dehumidifiers and air movers in your home to expedite the drying process. However the machinery used can depend on what kind of flood you experienced. If the project calls for it technicians will place desiccant or air intake machines to dry extremely saturated or hard to reach affected building material.
Will I be able to stay in my home?
This is a question that will vary from project to project. It really depends on the extent of the flood and what, and how many, rooms are affected. Orange Restoration will do their best not to displace you however it may be necessary to perform the clean-up work as efficiently as possible. Once technicians are on site they can determine the extent of the damage and assess what rooms they will be working in and if that will affect your living conditions. We recommend taking your pets with you if you are not staying on the property.
Will this be affordable to me?
It will be more costly to ignore the damage in hopes that it will take care of itself. Orange Restoration works on a standard, industry approved price list. However we will work with you to make the project as affordable as possible.
Will Orange Restoration work with my insurance company?
Absolutely! Our water damage office staff are experienced in working with insurance companies and acting as the liaison between them and your project.
Will Orange Restoration still handle my project if I'm not using my insurance company?
Of course! Orange Restoration will work with you every step of the way, no matter if you're using insurance or not.
Will Orange Restoration help me to hire or recommend any needed third party vendor on my project?
Orange Restoration will handle hiring any third party vendor needed however Orange Restoration can handle almost any aspect of the project including water damage clean-up, mold remediation, reconstruction, flooring, and content cleaning. Our sister company, Go Green Drains and Plumbing are available to assist with any plumbing needs on your project.
Are Orange Restoration's technicians certified?
Yes. All of our technicians are certified water damage technicians certified through the IICRC. Our office staff also have a variety of certifications in the water damage and mold remediation fields.
Is Orange Restoration licensed and insured?
Yes. Orange Restoration is bonded, holds a contractor's license through the CSLB (California State Licensing Board) and has up to date workers comp, liability, and auto insurance.
What area is Orange Restoration's service available in?
We currently have service areas in San Diego County, Orange County, the Bay Area, and now Calgary!
emergency? contact us now for
24/7

support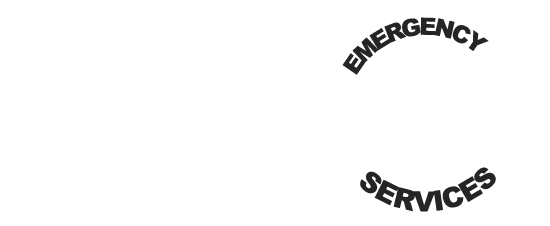 call now at (619) 376-6838
Orange Restoration has been providing mold removal, fire damage repair, infection control & water damage restoration services in the San Diego area since 2004. If you need urgent help with anything from mold remediation to water damage from a licensed, trusted restoration company, we are available to help you 24 hours a day, 7 days a week.
CSLB License #892496
Office Location

7554 Trade St. #B, San Diego CA, 92121