San Diego is Expecting a Hurricane?
A CNN article published last night showed the Hurricane will most likely cause significant flooding in San Diego. The idea that a hurricane is brewing south west of San Diego might create some fear among residents. While San Diego is in the path of Hurricane Hilary, it should die down before it reaches our homes. However, homes near the ocean shores may see a change in tides. Homeowners near the beaches and other waterways should consider preparing for flooding and water mitigation. 
Also, in desert areas they are making flash flood warnings as this may be a shock to the desert communities. We have not seen a hurricane in San Diego since before they had begun naming hurricanes! 
Map of Hurricane Hilary's Approach to San Diego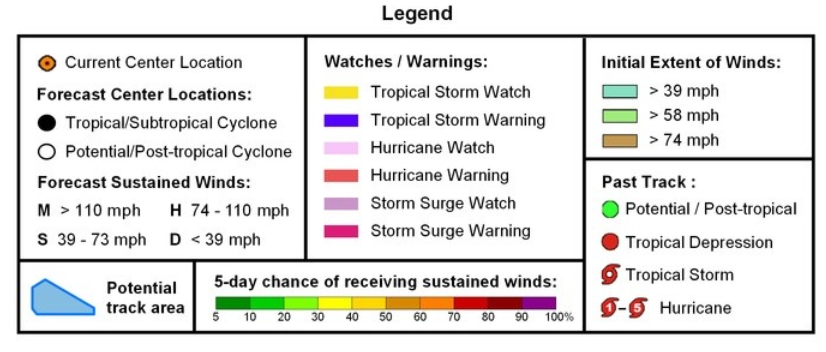 The map and map legend were provided by the National Hurricane Center. 
How to Prepare for Flooding from Hurricane Hilary
If your home sits near waterways or the ocean, you may want to barricade the water from your home with sandbags or other means. Before the risk of flood from Hurricane Hilary, have a talk with the household about emergency procedures. Make sure all household members know where the power shut off switch is, gas shut off, and the water shut off valve. Assemble a cache of essential battery-powered emergency tools, including flashlights with spare batteries, basic tools, and protective gloves, to swiftly navigate through challenging situations.
Prepare Your Home For Flooding
If you can place sandbags as a barricade to prevent water from getting to your property. Utilize sandbags strategically as a protective barrier to deter water infiltration. Enhance the effectiveness of sandbag placement by layering plastic sheets beneath the lower stacked bags, subsequently adding bags on top to secure them in place. Clear drains near your home, and work to use sandbags to guide water to the best drain close by. Employ sandbags ingeniously to channel excess water towards the nearest optimal drain, minimizing the risk of water accumulation from Hurricane Hilary. 
Capture Comprehensive Documentation: Take photos of your home before the storm, for insurance purposes, you can take photos of all your belongings and also of your prevention tactics. Make sure your important documents are safe, in a water tight container. Make sure your emergency items you prepared are ready to access when needed. If there are any areas of the home that are at risk of severe flooding, you may want to consider a sump pump to mitigate the flooding in an emergency. 
Secure Basement Windows and Doors: If your home has a basement, ensure that windows and doors are adequately sealed and reinforced. Installing window well covers and weather stripping can help prevent water intrusion and reduce the risk of flooding in your basement during heavy rainfall or flooding events. All windows of your home should also be closed during the rainfall and if possible, weather stripped prior to the rainfall to keep water out. 
Elevate Electrical Systems: Elevate your home's electrical systems, including outlets, switches, and circuit breakers, above potential flood levels if at all possible. Weather stripping electrical boxes or around any housing for electrical systems that could be at risk of getting wet. This precaution can significantly reduce the risk of electrical damage and hazards in the event of flooding. 
Elevate Appliances: Elevate major appliances such as water heaters, furnaces, and laundry machines on raised platforms or sturdy cinder blocks. Raising these appliances above potential flood levels can prevent damage and enhance their functionality during and after flooding events. In the case of Hurricane Hilary, we hope flooding levels will not get this high for anyone.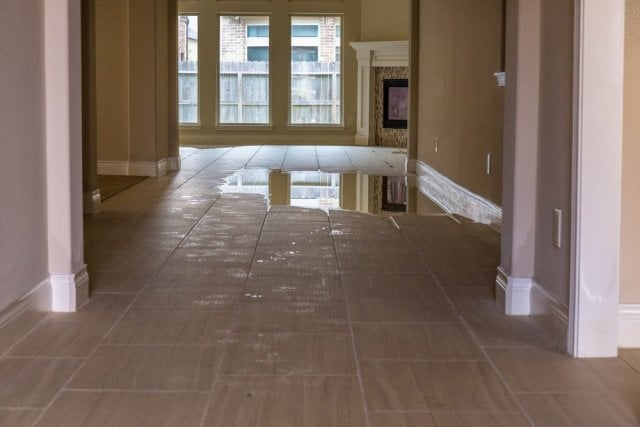 As water mitigation experts, our team is ready to help you right here in our home base of San Diego! If your home has flooding, we are here to help 24 hours a day! Our team can be at your home rapidly here in San Diego to help combat whatever hurricane Hilary brings us in rainfall. 
Do not procrastinate, if you have any standing water on your property and want it removed, call us! The longer water is sitting, especially within your home, the more likely you are to experience mold spores that rapidly grow and spread. While we do handle mold removal and restoration, the Orange Restoration team is here to make it so you never have to experience this disaster. Mold removal is very costly and requires professional involvement. Please do not let your flood turn into a breeding ground for mold. 
Orange Restoration Wrap Up 
San Diego is about to experience the first hurricane since the late 1930s, with that many homeowners may be shocked. If you are in San Diego and have a risky flood area due to nearby waterways, you should prepare for fluctuations in the water flow due to Hurricane Hilary and use tips to prevent flooding in your home. Sandbags might be something you consider buying before the Hurricane Hilary gets too close as they may become harder to find.
If you have others living with you, be sure to prepare them for the possibility of flooding and discuss emergency procedures including location of shut off valves and power shut off. If you already have flooding, call Orange Restoration today to help remove this risk from your property. 
https://orange-restoration.com/wp-content/uploads/2022/02/new-logo-final-1-1030x842.png
0
0
Orange
https://orange-restoration.com/wp-content/uploads/2022/02/new-logo-final-1-1030x842.png
Orange
2023-08-18 08:57:21
2023-08-18 11:05:05
San Diego Prepares for Hurricane Hilary